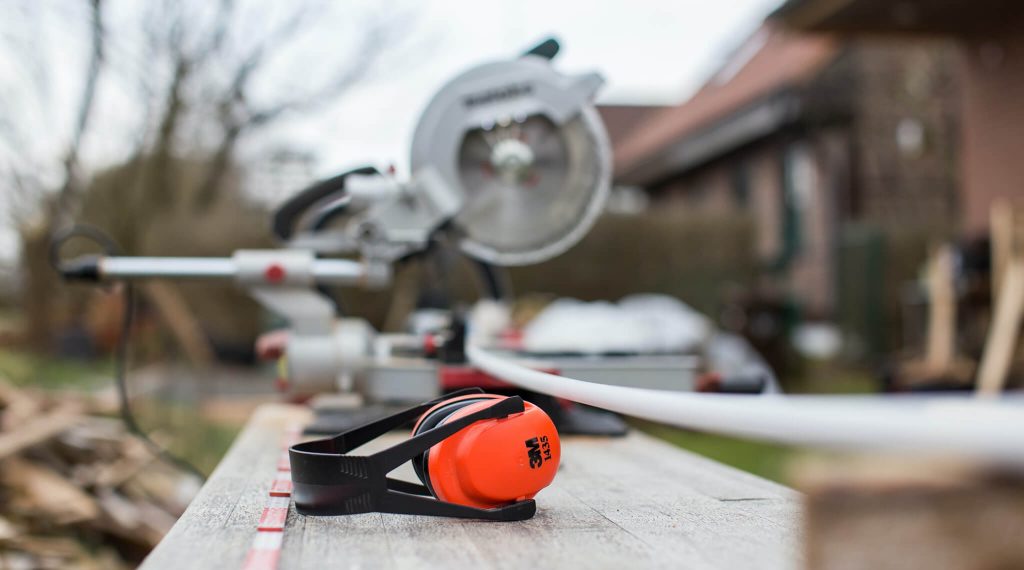 Workplace Hearing Tests Melbourne & Victoria
Workplace noise can cause hearing loss in employees. It is the employer's responsibility to provide a safe working environment for each employee.
The Occupational Health & Safety Regulations 2017 specify that all employees who are required to wear hearing protection must have audiometric testing within 3 months of the employee commencing the work; and then, at least, every two years. The results of each follow-up hearing test must be compared with the baseline, or previous test, which must not be more than 2 years old.
Audiometric & Acoustic Services offer mobile hearing tests using our full size self-contained, and attenuated, mobile testing van.
This enables us to conduct your employees on site industrial hearing tests at your nominated site in Melbourne, Victoria, and southern parts of New South Wales. The van offers full standing height, is insulated and only requires a level area to park and access to power for tests to be conducted.
We can attend your workplace and provide on-site hearing tests 24/7 by our trained Audiometrists with minimal disruption to your operations.
In addition, we can carry out hearing testing at our office in Balwyn, Victoria. Where only a few employees require testing, sending your employees to us may be more cost effective. Please discuss with our Audiometrist.
We use the latest equipment and computerised data processing of your employees hearing test results on the spot. The hearing test results are printed and presented to each of your employees in a brief discussion straight after the test.
The employer is provided with electronic copies of full hearing test results and OH&S report.
Our personnel are very well trained with over 19 years' experience in Industrial Hearing Testing.
It is in a companies' best interest to detect if an employee has already had a history of hearing loss. It is important to have this documented as soon as possible so, in the case of a claim later, a pre-existing hearing loss is not left undetected. As a part of our Industrial Hearing Test Services we offer pre employment hearing tests for our clients. All audiometric testing is preceded by the taking of a detailed ear health history and an otoscopic examination.
Approximately 15 Minutes per person is required for routine testing (4 persons per hour). Hearing testing can, however, be a concerning process for some people and our experienced Audiometrist will spend any extra time required to reassure, explain and do a thorough test for anyone experiencing problems.
Audiometric & Acoustic Services provide prompt vibration and noise monitoring services to Melbourne, Victoria, and New South Wales.
Contact Us Today
If you are in need of workplace hearing testing or audiometric services, then contact Audiometric & Acoustic Services today. Call us on 03 9817 5517 or email [email protected] with any questions. Or use the form below to request a callback.